ARROW SEASON 6: Manu Bennett Interview! [VIDEO]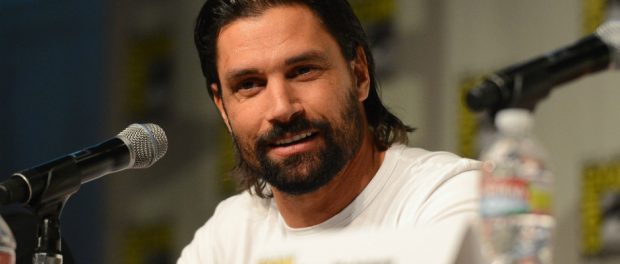 If anyone else was left, like me, a little confused about the return of Manu Bennett to Arrow as Slade Wilson despite his tweets to the contrary, we finally got the man himself to shed some light on his reprisal. He also had some very interesting revelations about his work on the Arrow set, the upcoming season 6 and his relationship with Stephen Amell. Plus we were privileged to hear him explain the lessons he learnt from his tragic upbringing and the impact that has had on his work. Things do get  little lighter however when we discuss The Shannara Chronicles and the upcoming second season, where he continues to play the druid Allanon trying to maintain the peace in Arbalon – with  bunch of twenty-somethings!
Arrow returns for season 6 on the CW network in the U.S on the 12th of October. It takes up a new home on Thursday nights, a change from the traditional Wednesday slot, and at a later time of 9PM, airing straight after Supernatural. There is no official UK air date for the Season 6 premiere, but expect it to be late October.
The Shannara Chronicles will move from MTV to Spike TV for season 2. The premiere date is October 11th in the U.S.