MOVIE TRIVIA SCHMOEDOWN: AN INTRODUCTION WITH KRISTIAN HARLOFF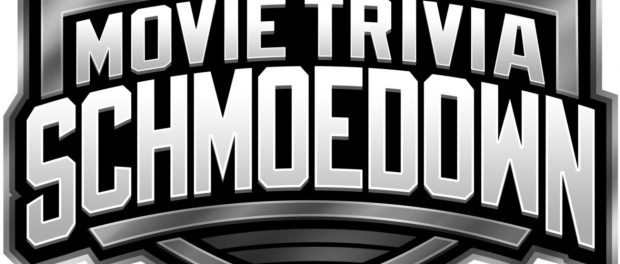 [photo c/o theschmoedownlive.com]
Ever thought of combining movie trivia with wrestling? Well Kristian Harloff did, with his co-creator Mark Ellis and spawned Movie Trivia Schmoedown, a universe of ardent trivia fans, celebrity competitors, fan leagues and fierce rivalry.
Harloff and Ellis started back in 2013 by dedicating a segment of their hugely popular podcast, Schmoes Know Movies, to trivia. Initially pitting film industry buffs from actors to critics against each other, the segment garnered a strong following and in 2016 evolved into a weekly UFC-type show on Collider. Even bigger names like Freddie Prinze Jr., Kevin Smith and Finn Wolfhard got involved to compete for the Schmoedown champion's belt whilst fantasy leagues and after-shows sprang up to solidify the MTS community. This gave birth to fan leagues, and then in 2018 MTS live events which sold out across America.
Now MTS is back with its first live event since the pandemic began, Movie Trivia Schmoedown Spectacular VI, and we caught up with co-creator, commissioner and announcer Kristian Harloff to get the full lowdown on the Schmoedown!
You can follow Kristian on Twitter @Kristian Harloff or @TheSchmoedown
For more MTS content visit the Movie Trivia Schmoedown channel on YouTube