TORCHWOOD: Interview with Kai Owen and Gareth David Lloyd! [VIDEO]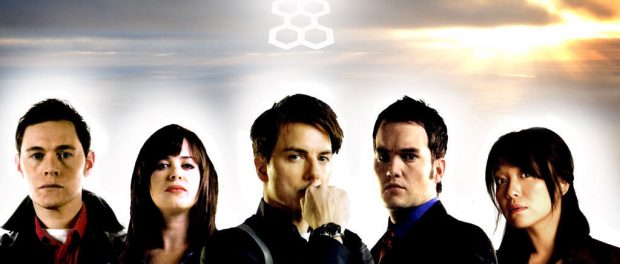 The beloved Doctor Who spin-off featuring John Barrowman as the brilliant Jack Harkness still has us debating who is the better 'Captain Jack'. Though last broadcast in 2012 the show lives on through web media and audio productions, and of course fan-fiction! It featured one of the original gay sci-fi ships before Malec was even contemplated and, as we've come to expect from Doctor Who, plenty of unusual beings, who all seemed to want to invade Wales!
Two Welsh Torchwood alum, Gareth David-Lloyd and later, Kai Owen came to chat about their time on the show, Ianto's shrine, working with Barrowman, and their lack of love for former Doctor Who showrunner Steven Moffatt,  even discussing Shakespeare as well as having a go at our quickfire questions!
Torchwood DVDs and audiobooks are available from BBC outlets.
Are you hoping for a Torchwood revival? As always we love to hear your thoughts so comment below or tweet me @tanavip!