RIVERDALE: Interviews with the Cast and Showrunners! [VIDEO]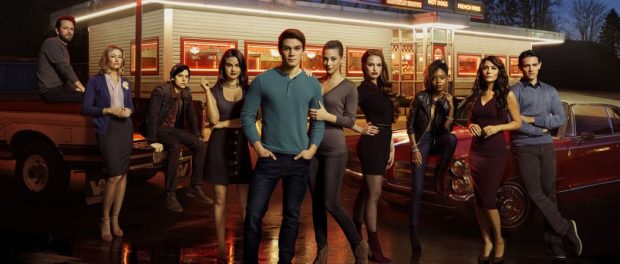 Riverdale is a new TV iteration of Archie Comics, with Archie Andrews returning to the titular town after a summer break in which a classmate died, to find the event has affected many of the townsfolk. Exploring each family's secrets, coupled with the classic 'whodunnit' storyline, has made the visually bold teen drama the newest hit from the CW network.
Check out these interviews with the cast and executive producers of Riverdale, and discover how they reacted when Jason's killer was revealed, which show they'd like to crossover with, which cast member shares a tattoo with Madchen Amick, and whether Cole Sprouse and Lili Reinhart prefer the shipper name 'Bughead' or 'Jetty' – plus Cole being really adorable!
Riverdale currently airs on Thursdays on the CW network in the U.S.A. and is available on Netflix in the U.K.