MURDOCH MYSTERIES: Yannick Bisson Interview! [VIDEO]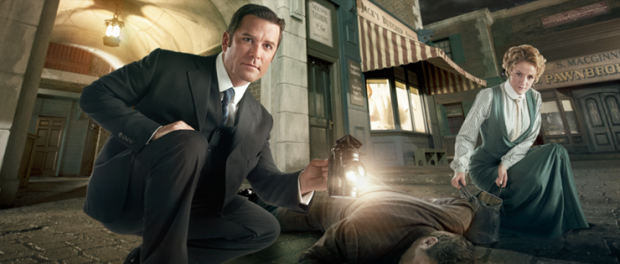 On his last day of filming Series 10 of Murdoch Mysteries I was privileged to sit down on set for an exclusive interview with the show's titular star, award -winning actor and executive producer Yannick Bisson. We reminisced about some poignant moments in the TV series' long history, discussed the secret to the show's success, fan drinking games, and what to expect this season including Murdoch's relationships with Julia and Crabtree, news on his new house, bloopers and the Christmas Special!
Murdoch Mysteries currently airs on Mondays on CBC in Canada, and on Alibi channel in the UK.
The Christmas special Once Upon A Murdoch Christmas airs on 20th December on Alibi channel.
Watch out for more interviews and behind-the-scenes exclusives coming soon and let me know your thoughts on Twitter @tanavip!