MURDOCH MYSTERIES: Mouna Traore Interview! [VIDEO]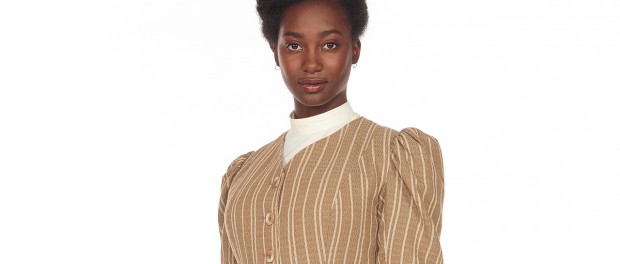 Mouna Traoré is a relative newcomer to the cast of Murdoch Mysteries, but is certainly enjoying her time on the period crime drama. She took a break from filming to chat about her favourite and most challenging parts of playing morgue assistant Rebecca James, corset problems, getting involved in some time-travelling antics in the new Murdoch web series, and even having to sing in the Season 10 Christmas episode!
For more on Murdoch Mysteries, check out my interview with Murdoch himself –  Yannick Bisson!
Season 10 of Murdoch Mysteries currently airs on Mondays, both on Alibi channel in the UK and on CBC in Canada.