HVFF: John Barrowman Interview [VIDEO]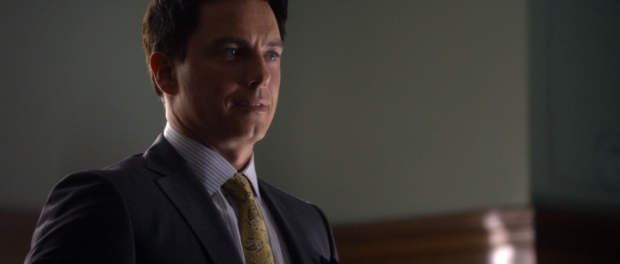 We chatted and laughed with the delightful John Barrowman at Heroes and Villains FanFest, NJ, about his antics on-stage with Stephen Amell, sharing that now infamous kiss, as well as his role as Malcolm Merlyn in Arrow. What has Merlyn got planned for upcoming Season 4 episodes? What is he doing with Vandal Savage's ashes? Watch and find out!
For more of John at the Con and other highlights from HVFF, click here.
Do you think he will be on Legends of Tomorrow? What are you hoping for from Malcolm Merlyn? Let us know by commenting below, or tweet me @tanavip!
Arrow airs Wednesdays on CW channel in the US. Arrow returns to UK TV on 2nd March, with Legends of Tomorrow set to premiere on the 3rd – both on SKY1 Channel.