THE WALKING DEAD: Seth Gilliam Interview! [VIDEO]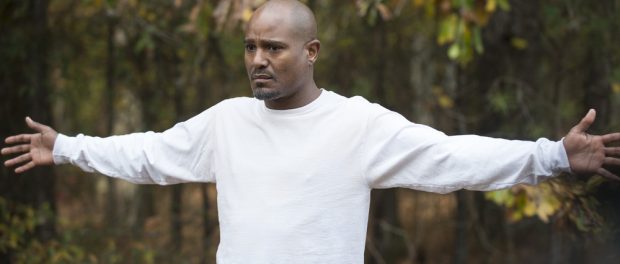 The Walking Dead star Seth Gilliam plays Father Gabriel in the series, which, as he mentions here, means he doesn't have the best costume for filming in Atlanta ("It is insanely uncomfortable… it seems to be some material not found in nature"). But he's enjoying the way the show's fans are going from hating his character to loving him, but he doubts if Gabriel will ever be as kick-ass as Daryl. He also drops some big teases for the final season of Teen Wolf, in which he plays Dr Deaton.
The Walking Dead currently airs on Fox channel on Mondays in the U.K. and on Sundays in the U.S.
Teen Wolf has just wrapped its 6th and final season which will air later this year on MTV. Teen Wolf is available on Netflix in the UK.
For more from the cast of The Walking Dead click here!