THE WALKING DEAD: Katelyn Nacon Interview! [VIDEO]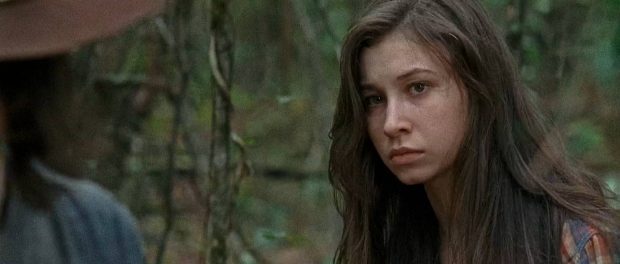 Katelyn Nacon, the actress who has played the feisty Enid since the end of season five of The Walking Dead – and hasn't been killed off yet (not bad going for this show) – talks about her first visit to London, scaling walls and her character's relationship with both Carl (which has pretty much deteriorated) and Maggie (which is developing into a surrogate mother/surrogate daughter thing).
The Walking Dead airs in the UK on FOX on Mondays at 9pm.
For more from the cast of The Walking Dead click here