MCM Buzz: HOOTEN AND THE LADY interview [VIDEO]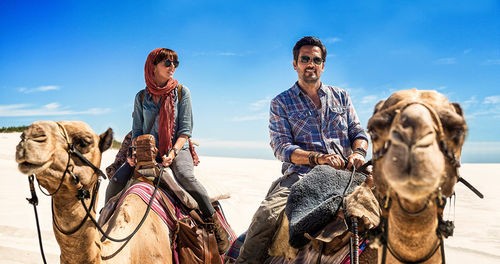 Ahead of this week's finale of Hooten and the Lady, I caught up with its stars Michael Landes and Ophelia Lovibond to talk about all aspects of filming the swashbuckling Sky 1 series. I also took the chance to ask Michael about playing Jimmy Olsen in Lois and Clark: The New Adventures of Superman!
After the interview I asked Ophelia what she thought about the internet pipping her to be a future Bond Girl. "I'm not sure if I'd want to be a Bond girl" she replied, citing Jemma Arterton's feelings of being pigeonholed as a consequence of taking the role. However Michael offered a great solution: "How about being a Bond villain?" We liked that idea!
Catch up with Hooten and The Lady on Sky1 and Sky catch up or the SkyGo app. Series 2 is still TBA.
What did you think of the new series? As always you can tweet me @tanavip or @MCMBUZZ and tell us your thoughts.