ACCIDENT MAN: Scott Adkins Interview! [VIDEO]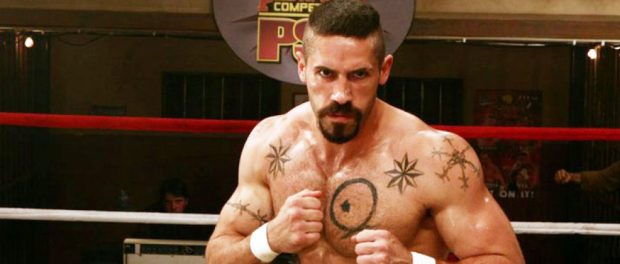 Actor Scott Adkins is a bonafide action star. From fighting Benedict Cumberbatch as Lucian in Marvel's Doctor Strange to doubling as Deadpool in X-Men Origins: Wolverine to starring as Boyka in the Undisputed movies, he has consistently showcased his mastery of mixed martial arts. Now he's writing, producing and starring in his own British comic-book passion project Accident Man, about a hitman who kills people but makes it look like an accident, taking on the underworld of London. Expect awesome action and even some comedy as Adkins pits himself against the likes of Ray Park and Michael Jai White. He may have no problem kicking Benedict Cumberbatch's arse and going up against Tony Jaa but he does get embarrassed talking about having to do a striptease in Sky1 sitcom Mile High – even though he's a pretty good dancer! Check out our interview for MCM Buzz below:
Expect to see lots more of Scott on the silver screen in the near future, with four of his films in post-production: Savage Dog, Triple Threat, Accident Man and American Assassin  starring Dylan O'Brien.
As always, we love to hear your thoughts at fanisma.com, so comment below or tweet me @tanavip