MINI-ME: Verne Troyer interview! [VIDEO]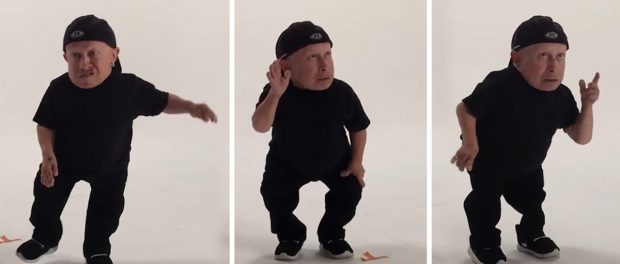 Best known as Mini-Me from the Austin Powers movies, Verne Troyer has continued to bring the comedy on the big screen. In addition to starring in multiple movies he has now started to build a large online fanbase with his new YouTube series Mail Time that gives insight into his daily life, and in particular what he receives in the post (you'd be surprised!). It's a far cry from his upbringing in a small town with an Amish family, but Verne has never looked back. Here he chats about his rise to fame, being stunt double to a baby, co-star Mike Myers, future projects, his own nerdy collectibles and of course his fanmail!
The Austin Powers movies and The Love Guru are available from most streami ng services and on DVD.
Would you like to see another Austin Powers film? Are you a fan of Verne's YouTube channel? As always we love to hear your thoughts so comment below or tweet me @tanavip