ARROW SEASON 6: Echo Kellum Interview! [VIDEO]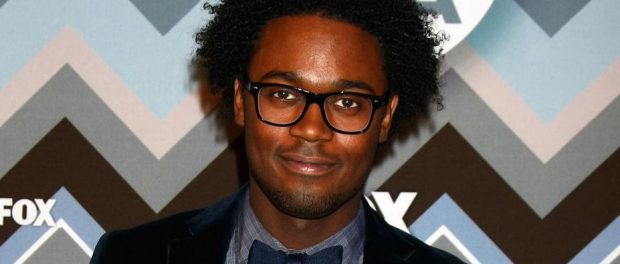 The funny man from Arrow flew in to London to share his brand of comedy with fans at MCM Comic Con – and he didn't disappoint! Starting out as a stand-up comedian he tested his acting chops in sitcoms like Ben and Kate and A To Z before landing the popular part of Curtis Holt a.k.a Mr Terrific, nerdy inventor and new Team Arrow vigilante recruit. Luckily he let us know that he didn't die on Lian Yu, plus shed a little light on that phenomenal season 5 finale! So where season 6 goes from here? What will Felicity and Curtis get up to next? How will the T-spheres develop? How will he manage being newly single? Is there a new bromance brewing between Slade and Curtis? Watch our interview below and find out!
Arrow returns to the CW network for season 6 in the U.S. on Thursday 12th October. Expect Arrow to air shortly after in the U.K. on Sky1. Catch up with previous seasons on Sky2 and streaming services.