THE VALIANT: Interview with author Lesley Livingston! [VIDEO]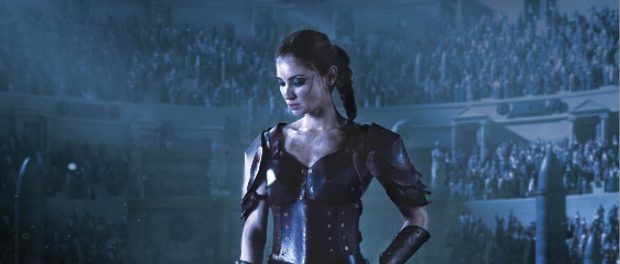 The Valiant, the popular book series set in Roman Britain starring a would-be Celtic warrior teenage girl called Fallon, is set to become a new TV series on The CW Network in the States. Here the books' author, Lesley Livingston talks about her inspiration for the books, her hopes for the series and her fantasy casting for Fallon (if a "magnificent newcomer" isn't cast). Plus she admits her fan favourites including The Rocky Horror show, Arrow's Diggle and voice actor/ screenwriter David Hayter, whom she warned not to mess up X-Men!
According to Variety, Laurie Arent will write and executive produce, with Mary Beth Basile also executive producing. Warner Bros. Television will produce. Arent most recently wrote and produced for "NCIS: New Orleans," and has also worked on NBC's "Life" and Lifetime's "The Client List." Basile was an associate producer on ABC's "October Road" and most recently executive produced the pilot "Evil Men" for USA Network. Arent is repped by CAA and Madhouse Entertainment, and Basile is repped by WME. Livingston was repped by Paradigm and Foundry Lit + Media.