MCM Buzz: ARROW's Deadshot Michael Rowe! [VIDEO]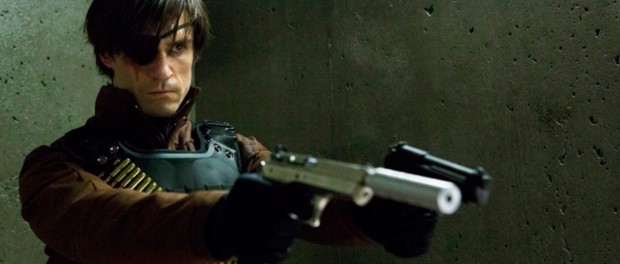 It was exciting to sit down with actor/ musician Michael to discuss his most famous role as Deadshot on Arrow, on the back of his recent reappearance on the show. He chatted openly about his thoughts on the DC TV and movie universe, and gave us a few behind-the-scenes nuggets about working on Arrow.
He also gifted us with a trailer of his new project with Valiant Comics, Ninjak vs the Valiant Universe, which is due to be released as a web series next year. Frankly though, with its high production value, it  looks more like an epic movie! Rowe plays the lead Colin King, a.k.a. Ninjak, another rogue assassin. Which begs the question: Colin King vs Oliver Queen – who would win? Find out below:
If you're a Valiant Comics fan or that fantastic trailer simply wet your appetite to see more, then fear not as Michael mentioned Valiant Comics also have plans for two movies, featuring characters like Bloodshot and Harbinger.
Arrow Season 5 is currently airing on Wednesdays, both on the CW network in U.S.A. and on Sky1 in the U.K. 
Watch the official trailer for Ninjak vs the Valiant Universe here.