MCM Buzz: THE FLASH's Violette Beane! [VIDEO]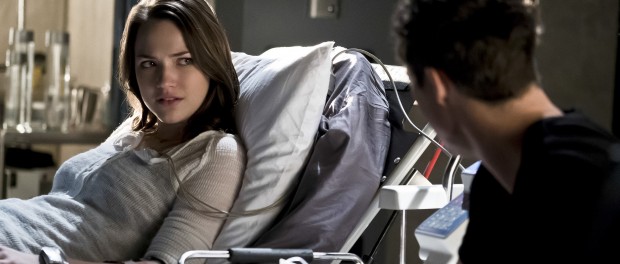 Turns out Violette Beane, who plays Jesse Quick on The Flash, really is speedy. On a quick trip to Europe in between filming the third season of the hit CW show, she took in some Parisian sights with her boyfriend before dashing over to London to tell us about her return as a speedster and celebrate Halloween – and leaving a trail of costume glitter in her wake!
Despite being fairly new to the convention circuit, she already seems like a pro and wasn't afraid to tell us about filming the new season, new sets, new castmates and new on-set jokes, as well as talking about her other projects including The Leftovers and her passion project The Tower:
The Flash Season 3 is currently airing Tuesdays, both on the CW in U.S.A. and Sky1 in the U.K.
Watch a trailer for The Tower here