Birmingham Comic Con: with the Cast of Wireless! [VIDEO]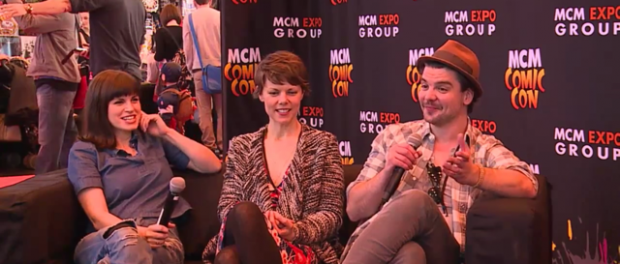 In my first gig hosting for MCM Buzz last week at Birmingham Comic Con, I got the chance to catch up with Andrew Lee Potts, Sarah Jane Potts and Jemima Rooper to chat about their new web series Wireless, and throw in a few Primeval and Atlantis questions too!
Wireless is on Youtube now at keychainproductions. Follow their Twitter @wireless_web
Let us know what you think of the panel in our comments section below, or on Twitter @tanavip and @MCMBUZZ!