MCM Buzz: Lucas Bryant Interview! [VIDEO]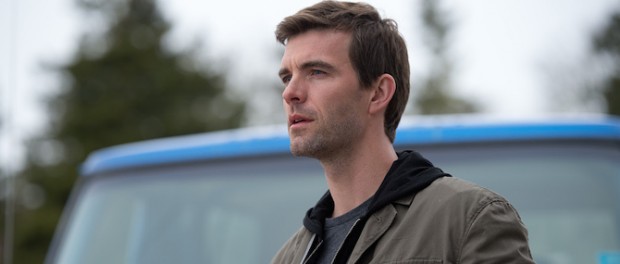 It was a lot of fun and laughs when quirky adorable actor Lucas Bryant joined our sloth on the Buzz sofa to reminisce about working on Haven, answer Twitter questions from fans, and tell us about being a 'floozy' on his new show Shoot the Messenger. Check out the video below:
After the interview I did take Lucas on a tour of the Con, and we shopped for a present for his daughter (she's a big Star Wars fan). He is a joy to spend time with, and his charming personality seeps through into his work, even when he's playing an unfeeling detective. If you've never seen Haven I suggest you give it a try, I doubt you'll be disappointed.
Haven Seasons 1-5 is available on DVD.
Shoot The Messenger is currently airing on CBC in Canada.