MCM BUZZ: Murdoch Mysteries' Helene Joy & Thomas Craig! [VIDEO]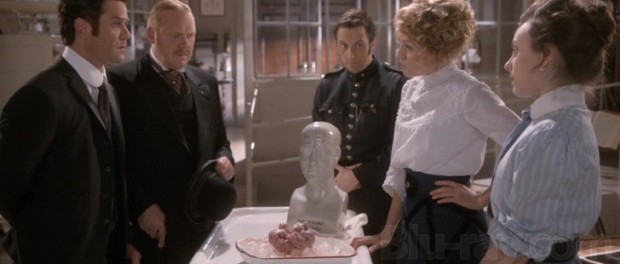 Thomas Craig popped back to the MCM Buzz stage in Birmingham and brought along co-star Helene Joy a.k.a Dr Julia Ogden from Murdoch Mysteries. Having just been renewed for a 10th Season we talked about the popularity of the show, Julia and Murdoch's married life, and those outfits!
Murdoch Mysteries Season 9 is currently airing on Mondays on ALIBI channel in the UK, and on CBC network in Canada.
Don't forget to keep in touch with us on Twitter @MCMBUZZ and @tanavip!