ARROW: Emily Bett Rickards talks candidly about the fate of Felicity in S4 [AUDIO]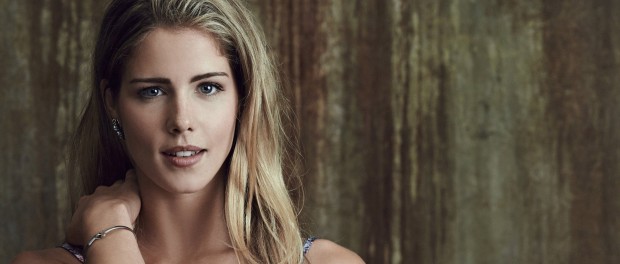 I joined @publicFR 's Arno Bitan to sit down with the Arrow fan favourite, Emily Bett Rickards who plays Felicity Smoak. Speaking candidly about the storyline for her character, she discusses Felicity's evolution and how she feels her character should have been portrayed, plus her reaction to Laurel's death and what life with Oliver might have been like if they'd never returned to Star City.
Check back soon – or follow us on Twitter @tanavip and @arnobitan – for more interviews and round-ups from the Con, with stars of The Flash and Arrow, including Colin Donnell, Katie Cassidy, and Rick Cosnett!