ARROW: Colin Donnell Interview!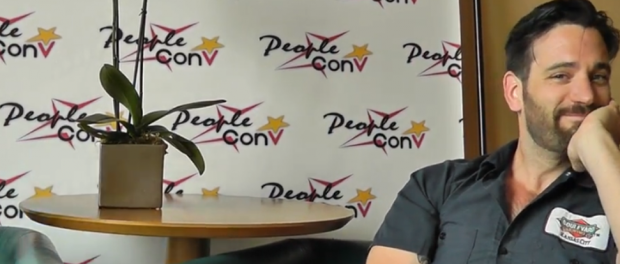 So the fanisma.com ladies recently travelled to Paris, and we found Arrow's Tommy Merlyn a.k.a. Colin Donnell! Here's some of what he had to say about his time on the DC TV show, and on playing the lead Dr. Connor Rhodes in medical drama spin-off Chicago Med: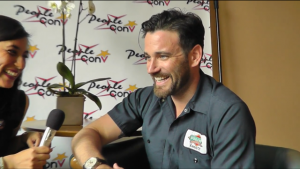 You're not dead, you've just been hiding out in Paris!
CD: Yes. It's great here I've been enjoying myself. Colin mentioned he'd done a little sightseeing.
You are here to celebrate Arrow with the fans of Arrow and The Flash. Have you been keeping up with the show?
CD: Well I've been trying to. It can be difficult as I'm working on a new show now, but I want to know what is going on, and watch my friends.
Have you watched the episode where Laurel dies? She cites Oliver as the love of her life, not Tommy. Were you surprised by this?
CD: No – she's the Black Canary and in the comic canon that's her soulmate, that's who she was supposed to be with.
Colin seems sincere in hoping that this was the plan, though things change. He seems saddened by Laurel's death on the show. 'She was a great character, and Katie was great as the Black Canary.'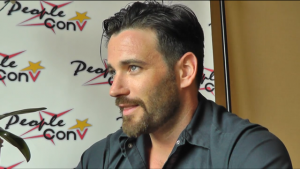 Well the writers let us assume at the end of season 1 that Oliver and Laurel getting back together was a mistake, and then it seemed Laurel was excited to get back together with Oliver after Tommy's death – till Oliver ran off to Lian Yu!
CD: Well they have a lot of history together. I mean it's Black Canary and Green Arrow right?
He accepts the writer's decision to take things away from the canon, and is a fan of the show, but discussing its comic roots doesn't feel Tommy and Laurel would or should have been together at the end.
Well it's Felicity and Green Arrow really this season… do you ship Olicity?
CD: Hell yeah! I mean who doesn't right?!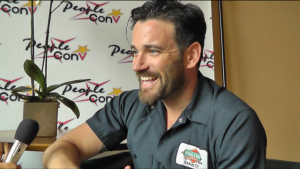 So being back here fans are talking about Tommy returning to the DC universe. You've recurred 3 times since your death. Have you thought about how you'd return? I'm thinking ghost – Casper style!
CD: Oh no I don't think so. With all the other earths and time travel I could definitely see him returning in those ways.
Have you thought about what Earth 2 Tommy would be like?
CD: He's got to be a villain, right? Smiling at the idea Colin would certainly be happy about that.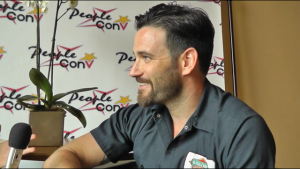 You and Stephen Amell became friends on Arrow. You were recently seen singing together in Chicago (Colin nods, smiling). What was it like working with Stephen?
'Stephen is a great guy' Colin gushes. They clearly have fun together, as Colin recounts being on stage with him in Chicago. Colin is eager to attend more Heroes and Villains FanFest conventions, to support his friend, as HVFF is Stephen's brainchild and business.
What about working on CODE 8?
CD: I'd love to! Robbie and Stephen did an amazing job crowd funding the project! Talking about this you can see the awe in his face. But now that I'm on Chicago Med it's hard for me to find time for other projects. According to Robbie Amell CODE 8 should begin production around July  2017.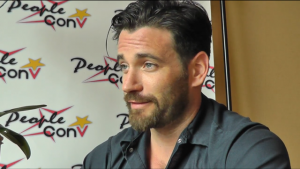 Well speaking of Chicago Med, where you play Dr. Connor Rhodes, you work with Brian Tee who also plays Shredder in Teenage Mutant Ninja Turtles 2, with Stephen Amell playing Casey Jones. Have you seen the movie?
CD: Yes! I watched it in New York with Stephen and his family, it was fantastic. Brian is a sweetheart and I love working with him and Stephen is great in it.
Now I've watched the scene in Chicago Med where Brian runs around trying to emulate a parrot it's hard to imagine him being sinister as Shredder!
Colin laughs recalling the scene and agrees. I also notice that Colin really does sport a tattoo on his right upper arm, visible below his scrub shirt – not just make-up, though it fits with his rugged worldly character on Chicago Med.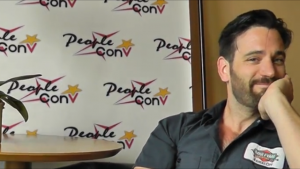 So what is the relationship between Halstead and Connor going to be like in season 2 now that Halstead is an attending, or consultant as us Brits would say?
CD: Well Halstead is his boss now right so it's going to be interesting. Its likely Halstead will exert his authority (to Connor's detriment).
One thing that gets overlooked on a hospital set is that there are so many beds around! Do you ever grap a nap on set?
CD: Hell yeah! All the time!
Finally, I read somewhere that you did circus tricks in school – do you remember any?
CD: Yes! (grinning) I' m an expert juggler!
Well next time I'll have to bring the juggling balls and test you on that!
Chicago Med currently airs on Universal Channel in the UK. Season 2 is scheduled to premiere on NBC in the U.S. on September 22nd.
Arrow returns for Season 5 in October.
As always, we'd love to hear from you so comment below or tweet me @tanavip