THE WALKING DEAD: Ross Marquand Interview! [VIDEO]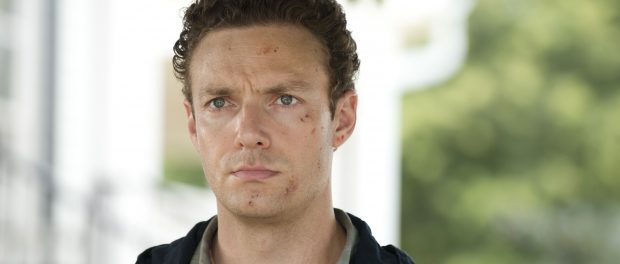 Ross Marquand plays angsty brave Alexandrian Aaron on the smash hit series The Walking Dead. But here he shows us his fun side, chatting about meeting the fans, season 7 relationships, his must-have in an apocalypse, and even tries out his British accent – when in London, right? And check out Seth Gilliam gatecrashing us mid-interview!
The Walking Dead Season 7 is currently airing on FOX channel, on Mondays in the U.K. and Sundays in the U.S.