DARK MATTER: Interview with Jodelle Ferland! [VIDEO]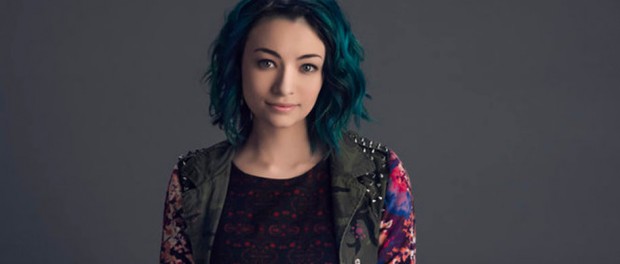 It seems [SPOILER ALERT] FIVE made it back to the Raza intact after a fairly hairy moment on EOS-7 in the Season 2 finale of  Dark Matter. So what's in store for the feisty lady and her crew when Season 3 returns? We caught up with her, in the Raza isolation booth of all places, to discover her true feelings towards her crew mates and her favourite FIVE line!
Dark Matter Season 3 is expected to premiere in Summer on Syfy channel in the UK and on Space channel in Canada.
Love the Raza crew? Then watch our fun on-set  interview with Anthony Lemke here! And check back for more to come from the set of Dark Matter soon!
Feel free to comment away below or tweet me @tanavip