RIVERDALE: KJ Apa Interview! [VIDEO]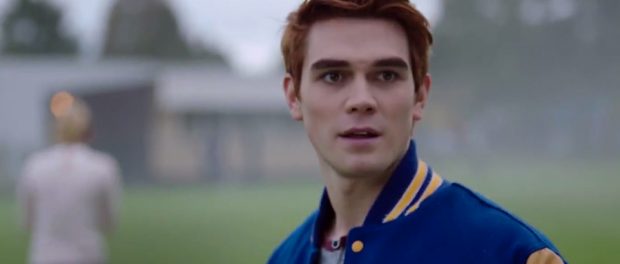 This cheeky chappy best known for playing the lead Archie Andrews in Riverdale sat down with me at MCM Comic Con at the start of his summer holiday to talk about his hit new show, including what happened in that breath-stopping finale, singing on the show and Cole Sprouse's campfire vocals (when no-one is watching). He delighted fans by teasing more Archie/Veronica scenes, and giving his thoughts on Bughead and shipping. He also came up with a few theme tunes for the show's various relationships. The keen guitarist also revealed what it was like to work with Ed Sheeran on Aussie soap Shortland Street, whilst fending off a few marriage proposals from the audience!
Check out the full interview below:
Riverdale Season 1 is currently available on Netflix.  Riverdale Season 2 premieres on the CW netowrk in the U.S. on Wednesday October 11th, taking over Arrow's old timeslot.
For more from the cast and producers of Riverdale, click here!