MURDOCH MYSTERIES: Thomas Craig Interview! [VIDEO]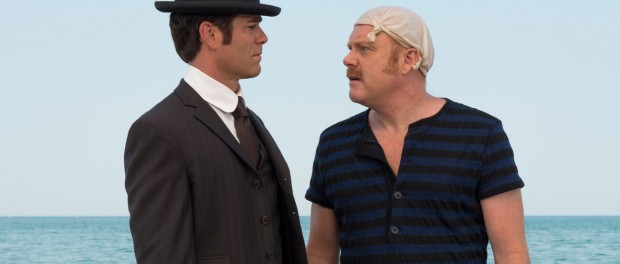 Thomas Craig has now played Inspector Brackenreid for 10 seasons on Murdoch Mysteries, but is there still more to discover about this Northern policeman?  Turns out there is! As the actor finished off filming his last few scenes of the season he explained Brackenreid gets sporty this season, and festive, and closer to an unlikely co-star. Plus he spilled some off screen stories – check it out!
Murdoch Mysteries currently airs on Mondays on Alibi channel in the UK and on CBC in Canada, respectively. 
For more from the cast on the set of Season 10, watch our interviews with Yannick Bisson and Mouna Traore.