STAR WARS EPISODE 8: Warwick Davis Interview! [VIDEO]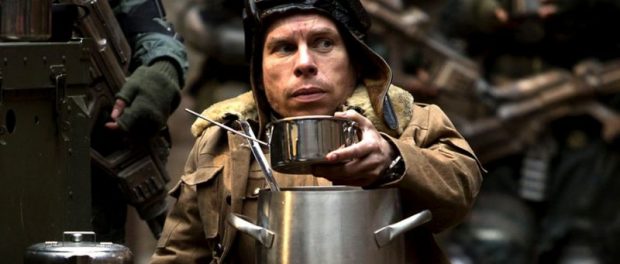 Filming for the new Hans Solo movie is underway but Warwick Davis took time out of his busy schedule to chat to fans about his busy career, starting with the epic Star Wars franchise. He may have been keeping quiet about the newest installments to the sci-fi saga but his body language spoke volumes as he teased his excitement about the projects. He had no problems however talking about one of his An Idiot Abroad co-star – the hilarious Karl Pilkington, and a breath-stopping plunge from the Macao tower, as well as teasing Daniel Radcliffe dressed as a scout, and reprising his Leprechaun voice!
Plus with Warwick and Ron Howard working together again on the Hans Solo movie, and with Val Kilmer pushing for it, there may be some movement on a sequel to Willow…
The Hans Solo movie is currently in production and scheduled to hit our screens in May 2018.
Star Wars: Episode VIII – The Last Jedi is expected to be released in December 2017.