Artist Brian C. Roll on his latest work and hopes for Arrow Season 5! [VIDEO]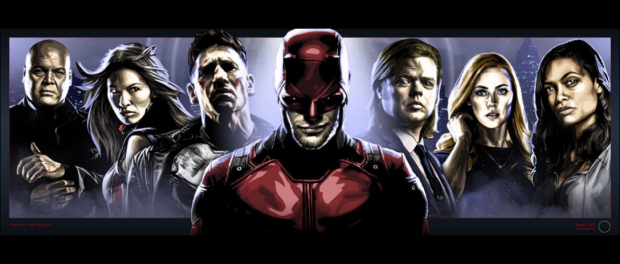 Brian C.Roll is a seasoned artist creating some amazing comic book pieces, and showcased some of his latest work at a recent Heroes and Villains FanFest convention. He showed us a few of his DC TV inspired pieces, collaborating with fellow artist Lord Mesa, as well as original designs for his upcoming graphic novel. He has a lot to excite fans of the genre, and also told us what he's most excited to see in the DC TV world!
(Art panel above drawn by Brian C. Roll)
You can follow Brian on Twitter @OdysseyArtTorch or catch him at his next convention New York Comic Con in October.