ARROW: Amy Gumenick on Cupid's return & the Olicity wedding 'love fest' [VIDEO]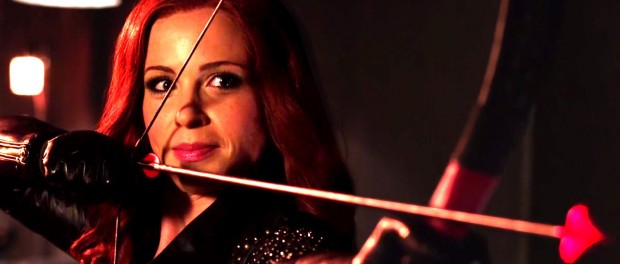 We interviewed actress Amy Gumenick who plays Cupid on CW network's Arrow in California recently. She recalls being nervous about reprising her role as the comic villain, tearing up with Emily Bett Rickards during filming of the Olicity wedding scene and her hopes for a Cupid-centric flashback episode.
Arrow returns for Season 5 in October on the CW network in the U.S. and Sky1 in the U.K.
As always, we love to hear your thoughts so comment below or tweet me @tanavip!